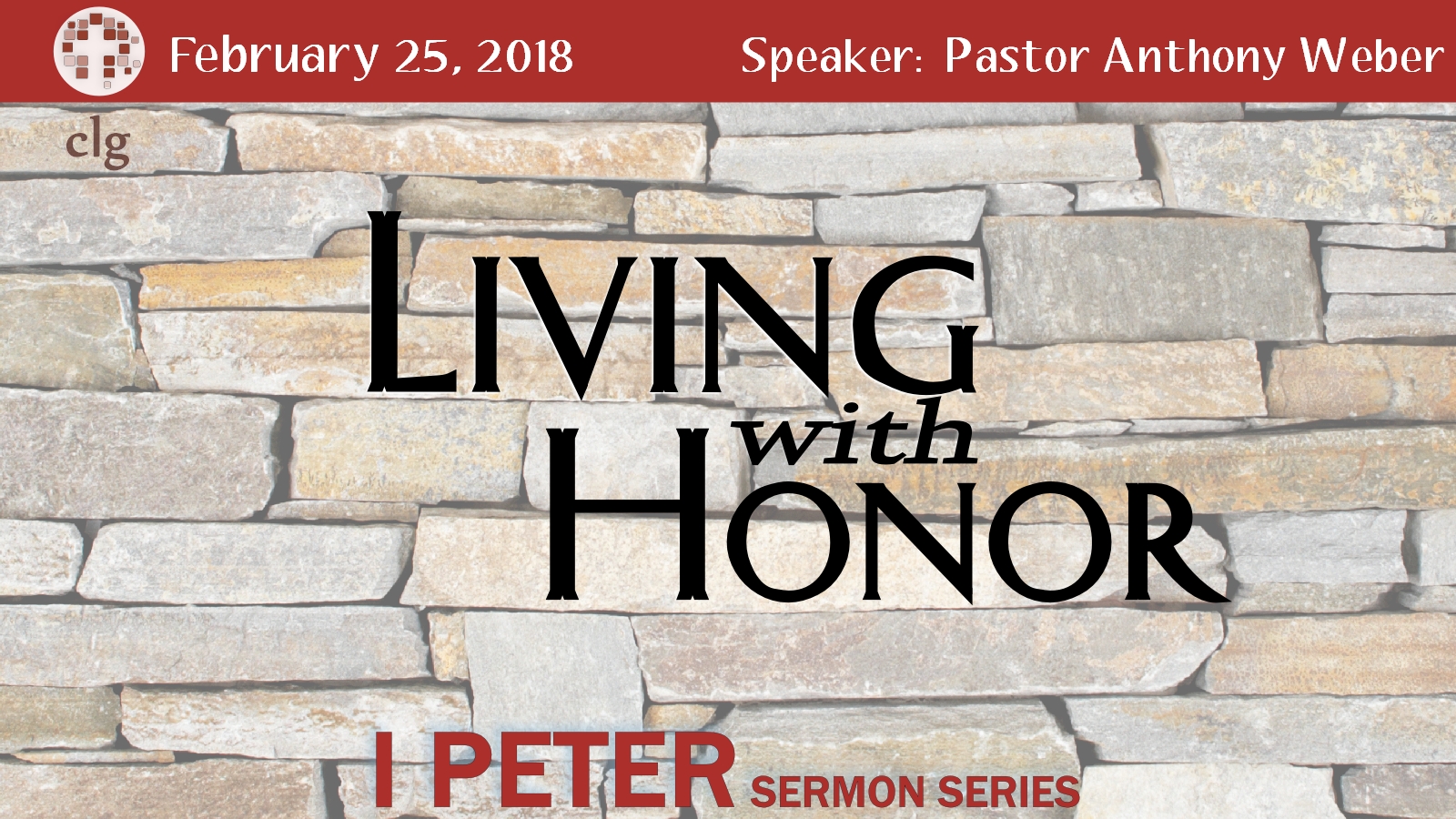 WATCH THE FACEBOOK LIVE STREAM HERE LISTEN TO THE PODCAST HERE
I spent three summers in Kentucky at a Mennonite bible camp. One of the great parts of this was getting to experience Appalachian life, which was very different from my life in a farm community in Ohio. There are lots of stereotypes, but actually being there and meeting people gave me the opportunity to see for myself what the lifestyle and the people were like.
I was an outsider, right? I was not from there. Some of the language did not make immediate sense to me (what's a tarpin?); some of the leisure activities were knew (catching crawdads for a meal); even going and playing pick up basketball was different, because on-the-court rules were different
But as I got to know people, I loved them and I loved it there. Now, whenever I see a movie or read a book set in Appalachia (like Justified Hillbilly Elegy), I have a context, a measure. How those around me lived set my mind toward them in a particular way. The people I got to know there represented where and who they were in a way that was compelling to me as an outsider.
Being 'outsiders' is a universal experience in that we all go places and are put in situations where we not comfortable because it's not our place or not our people. It's as simple as shopping or eating out somewhere new; vacationing somewhere new; working for new company; going to a new school. And in all these situation, you will likely have some preconceived ideas of what the experience or the people will be like (or should be like), and in every situation, your experience will confirm or change what you thought to be true. And when you leave, you will tell others what you learned.
After Peter talks about our holiness as followers of Jesus for a chapter and a half, he reminds us that we are in this challenging situation of being 'resident aliens' in this world, but rather than discourage us, that should encourage us to embrace a fantastic opportunity 
12" Live honorably among the outsiders so that, even when some may be inclined to call you criminals, when they see your good works, they might give glory to God when He returns in judgment."
Note: These are good works designed not to earn salvation or get brownie points in church circles. This is about bringing glory to God by living with honor. This is life as a witness: displaying the redeemed life that Jesus offers to a broken world in such a way that God's glory at work in us is clearly seen. By doing this, they can break stereotypes and change the way the Greeks and Romans thought of followers of Jesus, which meant they would change the way they thought about the Jesus they were following.
I want to talk about what this looked like for the early church, and then how it applies to our lives today. So history first for a context, then the application.
* * * * * * * * * * * * * * * * * * * * * * * * * * * * * * * * * * * ** * * * * * *
The 'crimes' of the early church involved the potential disruption of social hierarchy of authority in Greek and Roman culture: rulers above citizens, free above slaves, husbands above wives. The Romans thought it mirrored the life of the gods, and that the gods would bless Rome to the degree that the people mirrored their life.
As far back as the fourth century BC, there is record that the Greeks viewed the household to be a miniature and crucial version of the order found in the realm of the gods. Aristotle even identified the three key relationships within the household that mattered: "The smallest and primary parts of the household are master and slave, husband and wife, father and children."  These developed into "household codes".
Aristotle believed free men were by nature intended to rule over their wives, children, and slaves because they were created by the gods to be better. His writing is pretty clear on this point, noting that "the one gender is far superior to the other in just about every sphere," and that "the slave has not deliberative faculty at all; the woman has, but it is without authority, and the child has, but it is immature." 
An upper class Greek or Roman husband was the head of the family (like Augustus was the head of Rome, and Zeus was the head of the gods). His word was law. His wife, kids, and slaves were all possessions. He could kill his children or divorce his wife on a whim. If a wife did not meet the needs of her husband in any way, she could be beaten.
The reason for marriage was primarily for wives to bear legitimate children and to keep the family line going. Athenaeus explained the set up: "Is not a 'companion' more kindly than a wedded wife? Yes, far more, and with very good reason.  For the wife, protected by law, stays at home in proud contempt, whereas the harlot knows that a man must be bought by her fascinations or she must go out and find another."
The double standard for women is remarkable. In the face of this behavior for men, "Good Roman wives demonstrate their character by respecting and honoring their husbands, by working faithfully to manage the domestic affairs of the household."[1] Piety, chastity and modesty were so important for women that the words were often given abbreviations on the tombstones of women.
Upwards to 2/3 of those living in Roman society were slaves of some sort. The word for 'slave' that Peter uses is more specifically a house servant, of which many were probably in the church. (When Paul wrote the letter to the Ephesians, almost everyone he addressed specifically 'were of the household' of someone.[2] Slaves loved the church, because it offered honor that was unheard of before. Read the link at footnote #2)
They could own property, achieve social advancement, and even be released or purchase their freedom. They were often highly educated: doctors, professors, teachers, administrators, public servants and even policemen. They often earned their freedom by the age of 30 or after an average of 10 years of work.[3]
Still, a master owned a slave like property and was free to be kind or cruel. The freed people scorned anyone who did not have freedom. Aristotle said slaves were "living tools," slaves by nature, almost like animals.  The Romans had a saying translated as "a slave has no persona," no personality.
Christians were already finding themselves butting heads with both the culture and the law as they came to grips with what it meant to follow Christ. They were now part of a "new humanity" in which the divisions so crucial to the Greeks and Romans were meant to dissolve in mutual love toward Christ and each other. For example, Jew and Gentile, slave and free, men and women, were now sharing common meals together in their meetings (1 Corinthians 11). This was unheard of. Meals separated the free men from everybody else. While the Romans passed laws forcing widows to get remarried, the early church helped the widows (1 Timothy 5:3-16) without insisting they get remarried.
This was not sitting well with Rome. The early Christians were called "haters of humanity" because they challenged the structures that the Greeks and Romans believe brought stability to the nation and honor to the gods. So when the husband/father became a follower of Christ, his conversion brought him and his household shame and suspicion in the eyes of the Romans and Greeks. They were pretty sure this man and his family were on the verge of being traitors to their country, the gods and the order of the universe.  
So Peter has his work cut out. The early Christians needed to show 'outsiders' who they really were. They had to show the worth of Christ in the integrity of their lives. In the portion of the letter we are reading today, Peter is going to offer a way for believers to enter into the structures of a hostile culture and apply a gospel of love and servanthood that reflected the heart of Christ.
RULERS
13 For the Lord's sake, accept the decrees and laws of all the various human institutions, whether they come from the highest human ruler 14 or agents he sends to punish those who do wrong and to reward those who do well. 15 You see, it is God's will that by doing what is right and good you should hush the gabbing ignorance of the foolish. 16 Live as those who are free and not as those who use their freedom as a pretext for evil, but live as God's servants. 17 Respect everyone. Love the community of believers. Reverence God. Honor your ruler.
 MASTERS
18 If you are a slave, submit yourself to the master who has authority over you, whether he is kind and gentle or harsh as he deals with you. 19 For grace is clearly at work when a person accepts undeserved pain and suffering and does so because he is mindful of God. 20 For what credit is there in enduring punishment you deserve? But if you do what is right and yet are punished and endure it patiently, God will be pleased with you. 21-22 For you were called to this kind of life, as Isaiah said, He did no wrong deed, and no evil word came from His mouth. The Anointed One suffered for us and left us His example so that we could follow in His steps. [he goes on to describe this more][4]
 SPOUSES
3 1-2 In the same way, wives, you should patiently accept the authority of your husbands. This is so that even if they don't obey God's word, as they observe your pure respectful behavior, they may be persuaded without a word by the way you live. 3 Don't focus on decorating your exterior by doing your hair or putting on fancy jewelry or wearing fashionable clothes; 4 let your adornment be what's inside—the real you, the lasting beauty of a gracious and quiet spirit, in which God delights….7 In the same way, husbands, as you live with your wives, understand the situations women face as the weaker vessel.[5] Each of you should respect your wife and value her as an equal heir in the gracious gift of life. Do this so that nothing will get in the way of your prayers.
Paul is telling the church how to live so their perceived criminality or wrong-doing will not get them arrested and will not be a stumbling block to those who are far from Christ. In fact, if they do this right, God will be glorified.
They will obey the rulers to "hush the gabbing ignorance of the foolish." But they will do more than that: they will use their freedom to live as God's servants and even honor those who dishonor them.
Servants will patiently obey their masters to display God's grace, always doing right and enduring wrong, trusting in God to make things right when He judges.[6]
Wives, "demonstrate your character…respect and honor your husband" (the Greek/Roman ideal) so unbelieving husbands are "persuaded [toward Christ] without a word by the way you live."
Husbands, treat your wives with gentleness and respect so your prayers will not be hindered (possibly the prayers for their conversion, or to avoid being hypocritical. I tend to think it has to do with the genuine conversion of a wife who would have 'converted' if her husband did, since that is consistent with the overall topic being emphasized in this section.)
In Christ, there is no slave or free, Gentile or Jew, male or female – but in Rome, there is. So while the NT writers value how the radical nature of the Kingdom of God erases hierarchies of value and worth, here Peter is telling people in a particular time and place how to live as effective witnesses in a world that holds remarkably different values.[7]
Everybody - honor rulers, don't just obey them.
Servants – honor your masters by serving your masters in a way that your patient suffering and grace models the patient suffering and grace of Jesus.
Wives - be modest, respectful and honoring of your husband to delight God, and to win him over if he is an unbeliever.
Husbands, your honoring of your wife removes a stumbling block that could be at odds with your prayers for your wife's genuine conversion.[8]
This is all about living honorably as a witness. This is all about honoring God by honoring others, living in a way that gains the respect of your culture while simultaneously pointing toward God to reveal the power of His salvation and love to the world.
So that has me thinking. How do we witness to our culture today? By honoring everyone properly in order to:
"hush the gabbing ignorance of the foolish" by doing what is right and good
display God's grace
"persuaded [toward Christ] without a word by the way you live"
support, not undermine, our prayers for the salvation of the lost
I'd like this to be the focus of our thoughts and prayer this week. Online, at work, in our homes, at church, in every conversation we have: Did we bring honor to God by honoring others? And then, add the prayer of the surrendered and desperate: "Oh, dear God, help me to honor you by properly honoring others."
__________________________________________________________________________
[1]Russ Dudrey, "SUBMIT YOURSELVES TO ONE ANOTHER" A SOCIO-HISTORICAL LOOK AT THE HOUSEHOLD CODE OF EPHESIANS 5:15-6:9."
http://studyres.com/doc/14271524/-submit-yourselves-to-one-another---a-socio\
[2] "Slavery And Early Christianity." earlychristians.org. http://www.earlychristians.org/index.php/texts/studies-and-documentations/item/1802-slavery-and-the-early-christianity/1802-slavery-and-the-early-christianity
[3] For more insight on slavery, particularly how Paul addresses it in his letter to Philemon, see "The Best Way To Change A Culture" (https://clgonline.org/best-way-change-culture-insights-philemon/). Also, "Runners and Rulers" (https://clgonline.org/runners-rulers-insights-philemon/) and "A Place To Call Home" (https://clgonline.org/place-call-home-insights-philemon/)
[4] Paul gives the same reason why slaves should be obedient: for the sake of God's reputation (1 Timothy 6:1; Titus 2:9-10) Read more at http://www.earlychristians.org/index.php/texts/studies-and-documentations/item/1802-slavery-and-the-early-christianity/1802-slavery-and-the-early-christianity
[5] Much has been made of the 'weaker vessel' comment. Roman, Greek and even Jewish men were pretty sure women were inferior by nature. Not so, says Peter. They may have less strength (physically or in social status/power at the time), but they are not a lesser or inferior person by nature or in the eyes of God.
[6] Other places Christian masters are challenged about their new responsibility as Christians, but that's a different sermon.
[7] See the following sermons for more information:
[8] "Where there was no reciprocated respect, each recognizing the high vocation of the other, there could be no union of heart and soul in prayer." (Cambridge Bible For Schools and Colleges)