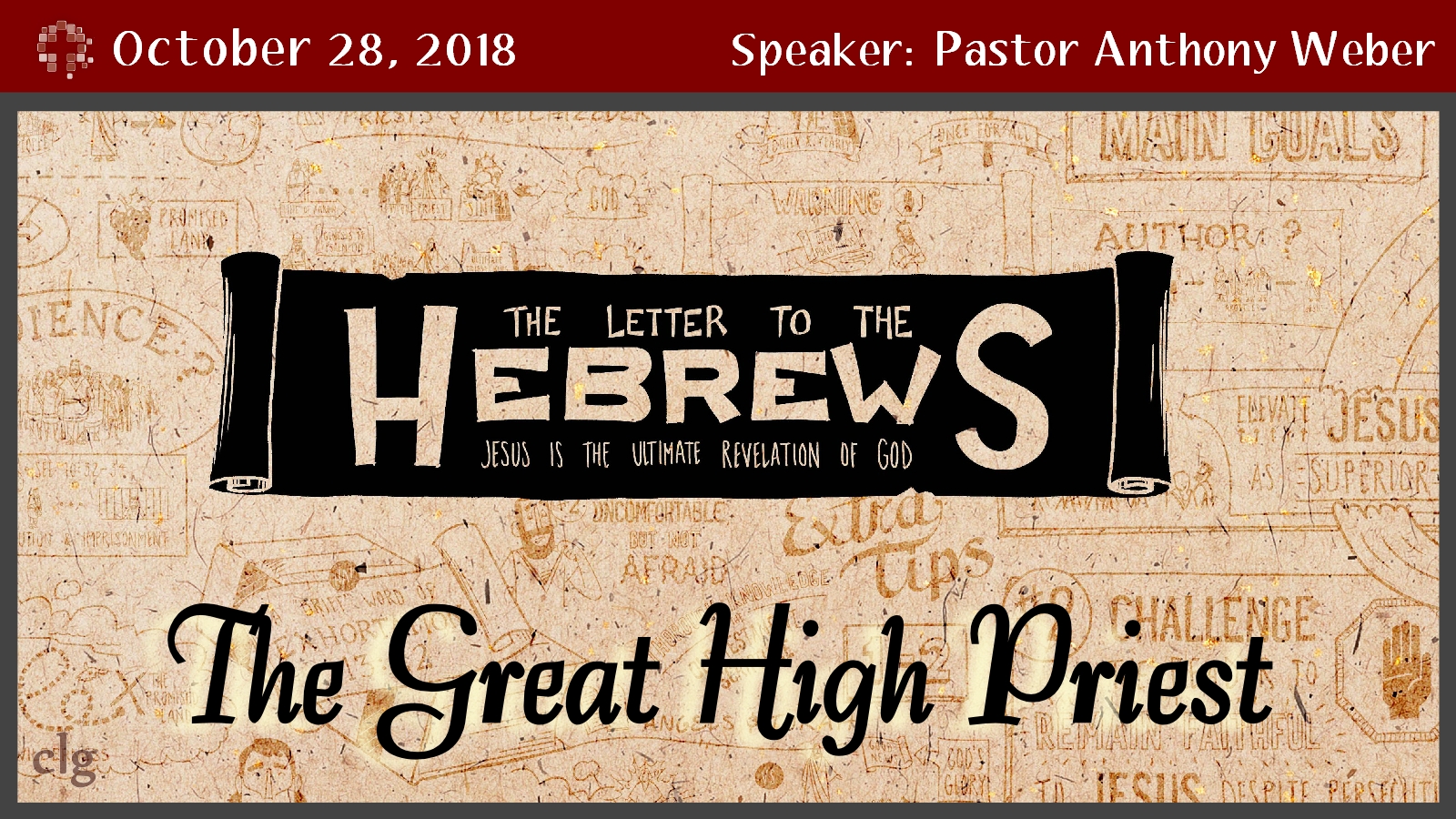 You can listen to the audio here You can watch the Facebook Live stream here. 
"11 So let us move forward to enter this rest, so that none of us fall into the kind of faithless disobedience that prevented them from entering. 12 The word of God, you see, is alive and moving; sharper than a double-edged sword; piercing the divide between soul and spirit, joints and marrow; able to judge the thoughts and will of the heart. 13 No creature can hide from God: God sees all. Everyone and everything is laid bare, opened for His inspection; and He's the One we will have to explain ourselves to.
For the last two weeks, we've been talking about entering into God's rest, and what that looks like. That's followed by a couple verses about the Word of God being like a sword in our lives. It seems like an odd transition. But…..it's not.
In the previous section on rest, the writer of Hebrews notes several times that rest is tied to obedience. No obedience, no rest. Look what happened to the Israelites who had to wander…look at Moses being able to see but not enter the Promised Land. Embracing obedience and entering into rest are intertwined.
We talked about several kinds of rest in the Bible: the rest that we find in salvation, the rest we find in this life following Christ, and eternal rest in the life to come. While the Bible talks about all three, I noted that I think this passage is specifically about the rest we can experience in this life while following Jesus.
So, our obedience to Jesus is tied to the kind of rest we are offered in Jesus in this life: rest from guilt, shame, hiddenness, self-justification…..
This is where the sword of the Word of God comes into play. What does it do? It exposes everything that is keeping you from rest. If you want to rest, you have to let the Word of God do its work in you. It will lay you bare. Keep in mind this was a world where short sword fighting had been made famous by the Romans. People knew what a sword could do. This is not a gentle image.
Adam Clarke has some great commentary on this. The verb means to have your neck bent back so as to expose the face to full view. This was done with criminals so they could be better recognized. Pliny, a historian, wrote about how pleasing it was to see " the supine faces and reverted necks of the informers" (I think traitors) as they looked up at the judge.
The term was also used to describe the action of wrestlers who bent the head and neck of an opponent, taking them down, or even dragging opponents by the neck. One writer (Diogenes) criticized a victor in the Games who kept looking at a woman in the audience: "See how this mighty champion is drawn by the neck by a common girl."
This is the image the biblical writer uses to describe what the Word of God will do to us. It will expose us. It will take us down; it will drag us around. This is good news and bad news.
The good news? The Word of God reveals our disobedience so that we can surrender in repentance, receive God's forgiveness, and rest in Him.
The bad news? We are going to need to give an account of ourselves to God, and if we are the ones giving an account, it is not going to go well.
We need someone who can defend us.
14 Since we have a great High Priest, Jesus, the Son of God who has passed through the heavens from death into new life with God, let us hold tightly to our faith. 15 For Jesus is not some high priest who has no sympathy for our weaknesses and flaws. He has already been tested in every way that we are tested; but He emerged victorious, without failing God. 16 So let us step boldly to the throne of grace, where we can find mercy and grace to help when we need it most.
1) The Jewish high priest would pass through the veil of the temple and go into the holy of holies, carrying the blood of temporary sacrifices; Jesus went through the heavens with his own blood as the permanent sacrifice, not into the symbolic holy place but into the holiest of places.
2) Jesus is not a cold, aloof high priest; he has sympathy for us. Literally, according to Strong's Concordance, he is "touched with feelings of compassion." Why? He knows what it is like to be us. Until I had kids, I was pretty judgmental of other people's parenting. How hard can it be, right? Now I know what it's like. Until I was a coach, I didn't have sympathy for coaches. Now I know what it's like. I remember reading one of my dad's books when I was a kid. It was called Black Like Me, by John Howard Griffin. From Wikipedia:
"Black Like Me, first published in 1961, is a nonfiction book by white journalist John Howard Griffin recounting his journey in the Deep South of the United States, at a time when African-Americans lived under racial segregation. Griffin…  his skin temporarily darkened to pass as a black man. He traveled for six weeks throughout the racially segregated states of Louisiana, Mississippi, Alabama, Arkansas, and Georgiato explore life from the other side of the color line.
It was a powerful story that stamped my young mind pretty firmly with the injustice of racism. Why did it have power? Because Griffin understood in ways he had not before what it meant to be black and live in the south in the 1950's and 1960's.
This isn't a perfect analogy to what Jesus did, because Jesus didn't simply present as if he was one of us. Jesus became fully human without compromising the fullness of his deity.  He knows what it is like to walk this world.
3) But he emerged victorious and pure from this life, the only person in the history of the world to do so. He withstood every trial and temptation. And into His perfect life Jesus accepted the weight and the penalty of all of our sins, so that His death once and for all paid our debt.
4) So let us step boldly to the throne of grace,[1]because we have a compassionate and great High Priest who is full of mercy and grace. This is good news, especially after that daunting verse about the word of God exposing everything to God's inspection.  A throne of judgment should cause us to fear, because God's justice will be served. A throne of grace should cause us to rejoice, because justice has already been served in Jesus.
5 Remember what I said earlier about the role of the high priest, even the ones chosen by human beings? The job of every high priest is reconciliation: approaching God on behalf of others and offering Him gifts and sacrifices to repair the damage caused by our sins against God and each other. 2 The high priest should have compassion for (reasonably bear with) those who are ignorant of the faith and those who wander (wayward; misguided; easily deceived)[2]because he also has wrestled withhuman weakness, 3 and so the priest must offer sacrifices both for his sins and for those of the people.
If you read the next few verses, you will see Aaron and Melchizadek referenced (they also come up later). They were deeply admired priests to the Jewish people. The writer of Hebrews says, just like he did with angels and Moses and the Sabbath, "Those are all amazing, but they are nothing compared to Jesus. For starters, Jesus didn't have to make a sacrifice for his own sins." This passage in its entirety is meant to assure us of the true and everlasting greatness of the High Priest who took upon himself the death we deserved and who intercedes for us so that we can have peace with and rest in God.
With this background in place, I want to talk about the implications for us and others. The Bible says that we are all priests and kings now (Revelation 1:6).[3]So, we better take our role of priest seriously, and it should be modeled after Jesus' high priestly role.
Do we approach God on behalf of others in prayer, even the most sinful people?Who are you angry with right now? Disappointed? Hurt by? Bitter? Do you approach God on their behalf in prayer, longing for their salvation, sanctification and glorification, and longing for the restoration of their relationship with God and you?
Do we sacrifice to repair the damage caused by our sins and the sins of others?Genuine repentance is a sacrifice. So is genuine forgiveness. Do we go out of the way to make things right?
Do we reasonably bear with Christians who sin in ignorance or from error?The Bible seems to make a distinction between two types of sinners in the church: those who sin boldly and defiantly, and those who sin in ignorance or from error.The first is an attitude of rebellious predetermination that deserves really firm discipline within the church (1 Corinthians 5); the second is from weakness of some sort, and demands a different response. From Vincent's Word Studies: "moderate or tender in judgment toward another's errors…a state of feeling toward the ignorant and erring which is neither too severe nor too tolerant. The high priest must not be betrayed into irritation at sin and ignorance, neither must he be weakly indulgent."
Do we empathize with or have sympathy for those who are weak because we recognize our weakness? In this verse, the priest's 'weaknesses' is literally, "has infirmity lying around him." It's the same word used later in Hebrews when we are told we are encompassed by a great cloud of witnesses.[4]We are encompassed by a great cloud of our weakness.[5]
As for empathizing, Adam Clarke notes:
"The word signifies, not merely to have compassion, but to act with moderation, and to bear with each in proportion to his ignorance, weakness, and untoward circumstances, all taken into consideration with the offenses he has committed: in a word, to pity, feel for, and excuse, as far as possible; and, when the provocation is at the highest, to moderate one's passion towards the culprit, and be ready to pardon; and when punishment must be administered, to do it in the gentlest manner."
 I will close with a comment from a sermon by Spurgeon, whom I have found myself quoting a lot in this series:
Think much of the Son of God, the Lord of heaven and earth, who for our salvation loved and lived and served and suffered. He that made man was made man. As a suppliant, with cries and tears He pleaded with God, even He before whom the hosts of heaven bow adoringly. He has still that tenderness to which He was trained by His suffering; He bids you now come to Him.
 You that love Him approach Him now, and read the love which is engraved on His heart. You who have not hitherto known Him, come boldly to Him and trust Him who has come so near to you. The Man is very near akin to us. Behold how He loves us! He bends to us with eternal salvation in His hands. Believe in Him and live. God grant it! Amen.
______________________________________________________________________
[1]"Confident access to God is a priestly privilege reserved for those who have been purified from sin's pollution by Jesus' sacrifice (7:19; 10:19, 22), and so can offer sacrifices of thanksgiving pleasing to God (12:28; 13:15, 16). On the priestly privilege of Christian believers see Rom. 5:1, 2; Eph. 2:13–22; 1 Pet. 2:4–10." (Reformation Study Bible)
[2]on the ignorant, and on them that are out of the way] Highhanded sinners, willing sinners, those who, in the Hebrew phrase, sin "with upraised hand" (Numbers 15:30; Deuteronomy 17:12), cannot always be treated with compassionate tenderness (Hebrews 10:26); but the ignorant and the erring (1 Timothy 1:13)—those who sin "inadvertently," "involuntarily" (Leviticus 4:2; Leviticus 4:13, &c.)—and even those who under sudden stress of passion and temptation sin willfully—need pity (Leviticus 5:1; Leviticus 19:20-22), and Christ's prayer on the cross was for those "who know not what they do."  (Cambridge Bible For Schools And Colleges)
[3]"Every believer is a priest, having access in the name of Christ, the great High Priest, to the presence of God (Heb. 4:14-16). Believers, then, have the priestly work of daily offering themselves as living sacrifices (Rom. 12:1-2) and of offering the sacrifices of deeds of mercy and adoring worship to God (Hen. 13:15-16). The priesthood of all believers means not only that all are now active participants in joyful public worship (1 Cor. 14:26) but also that they have the priestly calling to "do good and to share with others" (Heb. 13:16). As prophets, Christians call neighbors to repent, but as priests they do so with sympathy and loving service  to address their needs. This is why Jesus calls us to live such lives of goodness and service that outsiders will glorify God (Matt. 5;16)." http://timmybrister.com/2012/11/tim-keller-on-every-believer-as-prophet-priest-and-king/
[4]See Vincent's Word Studies at https://biblehub.com/commentaries/hebrews/5-2.htm
[5]"The priest must be one with men. He must have gone through men's experiences and his sympathy must be with them. At this point the writer to the Hebrews stops to point out--he will later show that this is one of the ways in which Jesus Christ is superior to any earthly priest--that the earthly priest is so one with men that he is under the necessity of offering sacrifice for his own sin before he offers it for the sins of others. The priest must be bound up with men in the bundle of life. In connection with this he used a wonderful word--metriopathein (Greek #3356). We have translated it "to feel gently"; but it is really untranslatable.
The Greeks defined a virtue as the mean between two extremes. On either hand there was an extreme into which a man might fall; in between there was the right way. So the Greeks defined metriopatheia (the corresponding noun) as the mean between extravagant grief and utter indifference. It was feeling about men in the right way. W. M. Macgregor defined it as "the mid-course between explosions of anger and lazy indulgence." Plutarch spoke of that patience which was the child of metriopatheia. He spoke of it as that sympathetic feeling which enabled a man to raise up and to save, to spare and to hear. Another Greek blames a man for having no metriopatheia and for therefore refusing to be reconciled with someone who had differed from him. It is a wonderful word. It means the ability to bear with people without getting irritated; it means the ability not to lose one's temper with people when they are foolish and will not learn and do the same thing over and over again. It describes the attitude to others which does not issue in anger at their fault and which does not condone it, but which to the end of the day spends itself in a gentle yet powerful sympathy which by its very patience directs a man back to the right way. No man can ever deal with his fellow-men unless he has this strong and patient, God-given metriopatheia." (William Barclay)