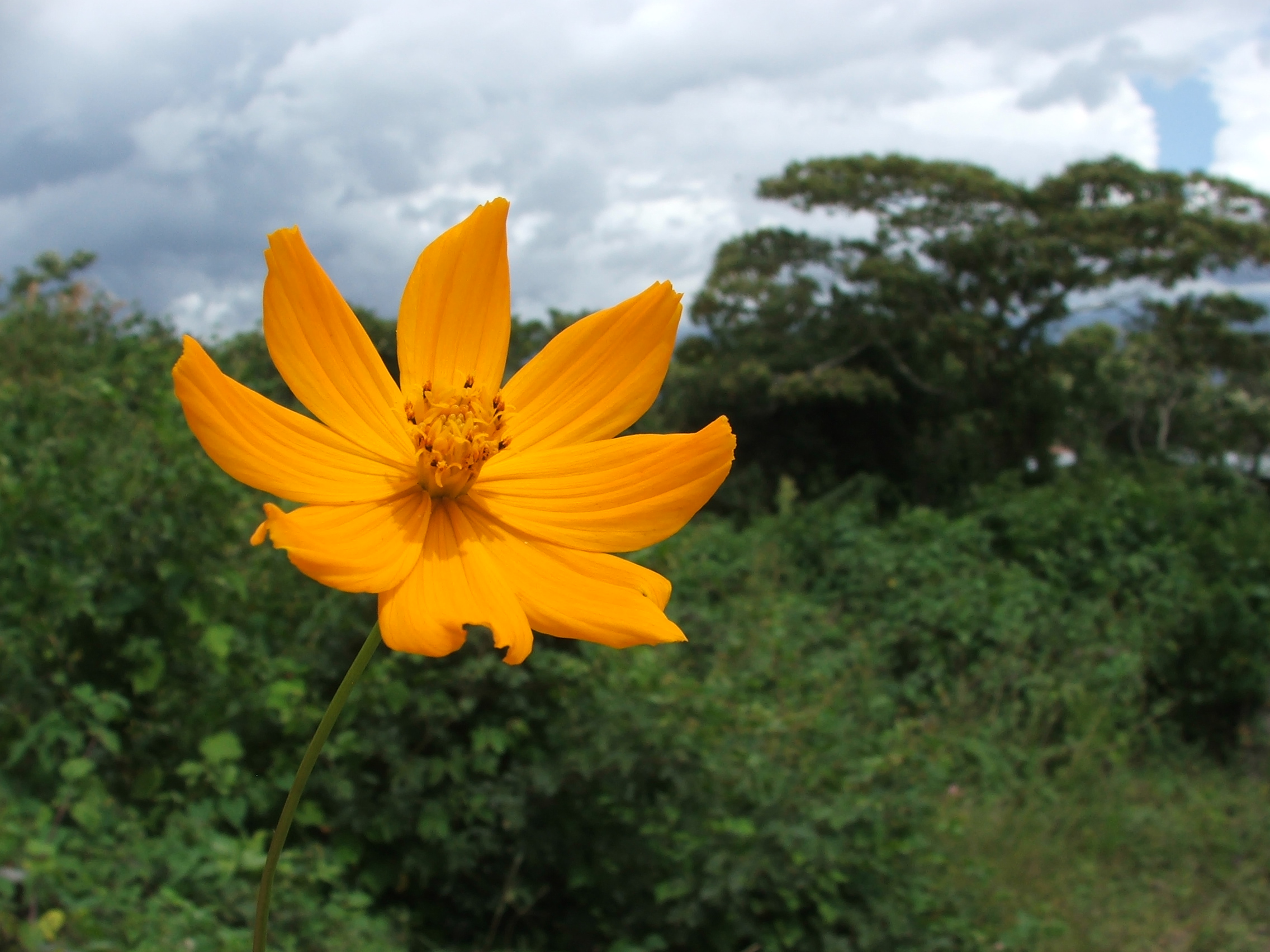 MARCH 9
 Jesus asked His disciples two questions one day: Who do people say I am?  Who do you say I am?  Peter was the disciple who answered the second question by saying:
"Thou art the Christ, the Son of the Living God."  And Jesus answered and said to him, "Blessed are you, Simon Barjona, because flesh and blood did not reveal this to you, but My Father who is in heaven.  And I also say to you that you are Peter, and upon this rock I will build My church; and the gates of Hades shall not overpower it."  Matthew 16:16b-18.
 Some say that Jesus was making a word-play here because in the Greek the word for Peter and the word for rock are similar.  Jesus said, "You are Petros, and upon this petra I will build my church."  The Roman Catholic Church has interpreted this passage as meaning that Jesus intended to build his church on Peter himself.  This is not the stand of the rest of the Christian church, for many reasons.
It is the testimony of Scripture that God Himself is the rock upon which we stand:
I love Thee, O LORD, my strength.  The LORD is my rock and my fortress and my deliverer, My God, my rock, in whom I take refuge.  Psalm 18:1-2a,
O LORD, my rock and my redeemer.  Psalm 19:14.
 The stone which the builders rejected has become the chief corner stone.  Psalm 118:22.
 Therefore, says the Lord God, "Behold, I am laying in Zion a stone, a tested stone, a costly cornerstone for the foundation, firmly placed.  He who believes in it will not be disturbed."  Isaiah 28:16.
  Peter himself in I Peter 2:4-8 cites the two previous verses and calls Jesus the corner stone and the stone who was rejected.  Peter also calls Jesus the living stone.
 It was while Jacob slept with his head on a stone that he had a dream of a ladder to heaven and God spoke to him there.  Genesis 28:10-22.  It was on that stone that Jacob made a vow to God.  It was from a rock that Moses struck that water gushed out abundantly to sustain the congregation of Israel.  And this rock was Christ.  As Paul says: "All drank the same spiritual drink, for they were drinking from a spiritual rock which followed them; and the rock was Christ."  I Corinthians 10:4.  Throughout Scripture, it is always God who is the rock, not a mere man.  Isaiah warns us not to esteem man: "Stop regarding man, whose breath of life is in his nostrils; for why should he be esteemed?"  Isaiah 2:22.
            God is building His church on this testimony, that Christ is the rock and no other.
Daily Reading
Numbers 19, 20                                       Psalm 68                                         Matthew 16
Abbreviated Reading
Numbers 19:11-22; 20:1-13                 Psalm 68:1-6                              Matthew 16:13-28
 ______________________________________________________________________________________________
MARCH 10
 And the people spoke against God and Moses, "Why have you brought us up out of Egypt to die in the wilderness?  For there is no food and no water, and we loathe this miserable food."  And the LORD sent fiery serpents among the people and they bit the people, so that many people of Israel died.  So the people came to Moses and said, "We have sinned, because we have spoken against the LORD and you; intercede with the LORD, that He may remove the serpents from us."  And Moses interceded for the people.  Then the LORD said to Moses, "Make a fiery serpent, and set it up on a standard, and it shall come about, that everyone who is bitten, when he looks at it, he shall live."  And Moses made a bronze serpent and set it on the standard; and it came about, that if a serpent bit any man, when he looked to the bronze serpent, he lived.  Numbers 21:5-9.
 In the Gospel of John, we find three references to this incident from Numbers.  When Jesus was speaking to Nicodemus, He said this:  "And as Moses lifted up the serpent in the wilderness, even so must the Son of Man be lifted up; that whoever believes may in Him have eternal life."  John 3:14-15.  This is how it can be said that the fiery serpent is a type of Christ.  Both had to be lifted up; both had to be looked to for salvation.
 Jesus further makes mention of being lifted up in John 8:28.  Here he was speaking to the Jews of Jerusalem.  "When you lift up the Son of Man, then you will know that I am He, and I do nothing on My own initiative, but I speak these things as the Father taught Me."  It is clear from the following text what Jesus meant by being lifted up: "'And I, if I be lifted up from the earth, will draw all men to Myself.'  But He was saying this to indicate the kind of death by which He was to die."  John 12:32-33.
Christ, lifted up on the cross, draws men to Himself.  Then, whosoever believes has eternal life.  There is always God's part, followed by our part.  God is the one who has taken the initiative to provide a means for our salvation.  We are the ones who have the privilege of appropriating God's gift through faith.  Let us continue to appropriate all that God has for us, as our faith increases – faith in His goodness, His power, His provision, His protection, and His love for His children.  Banish all doubt and continue to look to Jesus and His work on the cross to meet all your needs.
Daily Reading
Numbers 21, 22                                    Psalm 69                                         Matthew 17
Abbreviated Reading
Numbers 21:4-9, 21-25;                 Psalm 69:16-17                    Matthew 17:1-13; 22:1-6, 21-35
_____________________________________________________________________________________________
MARCH 11
 And if your brother sins, go and reprove him in private; if he listens to you, you have won your brother.  But if he does not listen to you, take one or two more with you, so that by the mouth of two or three witnesses every fact may be confirmed.  And if he refuses to listen to them, tell it to the church; and if he refuses to listen, even to the church, let him be to you as a Gentile and a tax-gatherer.  Matthew 18:15-17.
 Jesus is concerned here with the purity and holiness of His church, and is setting forth a procedure for dealing with those who call themselves followers of Christ but who are sinning.  As an individual, we are not to turn a blind eye to sin.  To ignore another's sin is to condone it, and even the Old Testament law said, "[Y]ou may surely reprove your neighbor, but shall not incur sin because of him."  Leviticus 19:17b.  If the sinner listens, the matter need go no further.  If he does not listen, then there are further steps that can be taken, as part of what is called "church discipline."
            In my experience, rarely are these steps followed.  Privately we seem to prefer not to make waves; we overlook people's sins in the name of harmony and tolerance.  Or we hesitate because we know that we, too, are not perfect.  We do not want to be accused of being judgmental.  Moreover, most churches do not make church discipline an important plank in their mission statement or include it in their main objectives.  Consequently, churches tend to exercise church discipline only in egregious cases. 
            Perhaps a lack of church discipline with its tolerance of sin among church members has resulted in a church that is weak and ineffectual, and it surely does not portray an image of holiness.  The church is thus not set apart from the world.  The Greek word for church is ecclesia, which means that which is called out.  Indeed, God has called us out of the world as God called Israel out of Egypt, so that we would be His.  Once we are His, He expects us to live out our lives in obedience to His ways and to be holy as He is holy.  We can overlook other peoples' weaknesses, foibles and idiosyncrasies, and love our neighbors as ourselves, but that which is clearly sin, whether in ourselves or in others, needs to be dealt with boldly.
Daily Reading
Numbers 23, 24                                     Psalm 70                                        Matthew 18 
Abbreviated Reading
Numbers 24:10-25                            Psalm 70:4-5                              Matthew 18:1-14
______________________________________________________________________________________________
MARCH 12
  Psalm 71 is like a commentary on my life.  I find various thoughts there that are descriptive of how I see myself through the decades.
O Lord God, Thou art my confidence from my youth. 

By Thee I have been sustained from my birth.

Thou art He who took me from my mother's womb.

Psalm 71:5b-6a
  I do not remember a time when I did not believe in God.  My entire family, parents, grandparents, and relatives, were examples of people who honored God.  Our lives revolved around family and church.  I did not intentionally rebel against God outwardly or inwardly. 
O God, Thou hast taught me from my youth.

And I still declare Thy wondrous deeds

Psalm 71:17
  As I matured, I was given many opportunities to increase my knowledge of God.  Starting with Sunday School and catechism classes, and continuing on with instruction at Wheaton College and Reformed Theological Seminary, I was enabled to get the most out of my own reading and studying of the Bible.
Rescue me, O my God, out of the hand of the wicked,

Out of the grasp of the wrong doer and ruthless man.

Psalm 71:4
 My experience of my marriage was one of great unhappiness and confusion, but when at last I understood all the wrongdoing that had been going on, I was still not able to extricate myself from the situation.  I believe, in the end, that it was God Himself who moved, in order to rescue me and set me in a place of freedom and peace.
Thou, who hast shown me many troubles and distresses,

Wilt revive me again.

Psalm 71:20a 
 God is in the business of revival.  Though He has let me see troubles, He has brought me out of them all. 
Do not cast me off in the time of old age.

Do not forsake me when my strength fails.

Psalm 71:9

And even when I am old and gray, O God, do not forsake me,

Until I declare Thy strength to this generation

Thy power to all who are to come.

Psalm 71:18
 God is still with me.  He has not forsaken me.  He is allowing me to write this book so that I can declare His strength and power, His righteousness and His excellencies to my descendants.
 Daily Reading
Numbers 25, 26                                           Psalm 71                                             Matthew 19
Abbreviated Reading
Numbers 25:1-13; 26:1-4, 51                    Psalm 71:1-6                                    Matthew 19:16-30
_____________________________________________________________________________________________
MARCH 13
 And as they were going out from Jericho, a great multitude followed Him.  And behold, two blind men sitting by the road, hearing that Jesus was passing by, cried out, saying, "Lord, have mercy on us, Son of David!"  And the multitude sternly told them to be quiet, but they cried out all the more, saying, "Lord have mercy on us, Son of David!"  And Jesus stopped and called them, and said, "What do you want Me to do for you?"  They said to him, Lord, we want our eyes to be opened."  And moved with compassion, Jesus touched their eyes; and immediately they regained their sight and followed Him.  Matthew 20:29-34.
 I have several questions about this episode.  I would like to know more.  Why, for instance, was Jesus passing by these men?  It sounds as if Jesus would not have stopped to help them had they not made a scene of themselves.  And why did the multitude tell them to be quiet?  Wasn't it obvious by now that Jesus was in the business of healing people?  I would have thought they'd have made a path so that Jesus could get to the blind men more easily instead of trying to hinder them.  And why did Jesus have to ask the men what they wanted?  Wasn't it obvious that they were blind?
 In trying to answer the first question, we might consider that there are times when we need to make a scene before God to let Him know we are serious.  We cannot always be passive and wait for God to come to us.  Sometimes we need to do everything in our power to seek after God, to call out for His attention. As far as the crowd is concerned, I think it is fair to say that they were not moved with compassion for the blind men.  They were following Jesus, to be sure, but it was not for the purpose of bringing the needy to Him.
 And perhaps it was not so obvious what the two men wanted.  Blind people made their living by begging, and that seems to be what they were doing when the crowd came by with Jesus.  They were sitting by the road begging.  When they asked for mercy, they may only have wanted some money thrown into their cup, so to speak.  To be healed of their blindness would have meant a whole new way of life for themselves.  It is possible to suppose that some people would prefer to sit and beg than have to change their life completely and start to earn a living in some new way.  Jesus perhaps already knew what they really wanted, but did the men themselves understand?  Jesus confronted them and they were forced to search their own hearts as to what was their real desire.
 There are several lessons we could draw from this story, but I will posit just one:  When you come to Jesus with a request, know in your heart what you really want, and then be prepared for Jesus to turn your life upside down.
 Daily Reading
Numbers 27, 28                                      Psalm 72                                          Matthew 20
Abbreviated Reading
Numbers 27:12-23; 28:1-8               Psalm 72:18-19                         Matthew 20:17-28
_____________________________________________________________________________________________
MARCH 14 
How they are destroyed in a moment!

They are utterly swept away by sudden terrors!

Psalm 73:19
 We have seen, in Japan, this week [2011] the literal truth of these words.  Destruction can come in a moment.  Tens of thousands can be swept away suddenly.  We are reminded of the fragility of life, how uncertain is our future.
 What first of all must be made clear is that we who observe from afar should not be tempted to blame the earthquakes and tsunami on some perceived sin of the Japanese people.  Jesus warned us against doing that in Luke 13:2b-3:  "Do you suppose that these Galileans were greater sinners than all other Galileans, because they suffered this fate?  I tell you, no, but unless you repent, you will all likewise perish."
 What the Psalmist of Psalm 73 is particularly talking about, however, are the arrogant and the wicked (verse 3) of the world.  Though they appear to be quite satisfied with life, and may be prosperous and wealthy, they do not understand that they are set in a slippery place.  Their end, when it comes, will be like a nightmare.
 The one who makes God his refuge, on the other hand, knows that God is holding onto him and can say, "With Thy counsel Thou wilt guide me, and afterward receive me to glory."  Psalm 73:24.  Sudden destruction does not hold the same terror as it does for those who are far from God.  Heaven is waiting on the other side!
 The one who makes God his refuge knows that even when his flesh and his heart fail, "God is the strength of my heart and my portion forever."  Psalm 73:26.  There is always a "forever" with God.
The one who makes God his refuge says, "The nearness of God is my good" (verse 28).  He says that God is "A very present help in trouble.  Therefore we will not fear, though the earth should change, and though the mountains slip into the heart of the sea; though its waters roar and foam, though the mountains quake at its swelling pride."  Psalm 46:1-3.  Our confidence does not rest on the fact that we do not live on the "ring of fire", but it rests with a God who is in control of our destiny.  Our part is to turn from our wicked ways and take refuge in God alone.
Daily Reading
Numbers 29, 30                                    Psalm 73                                         Matthew 21
Abbreviated Reading
Numbers 29:7-11; 30:1-8                 Psalm73:25-28                          Matthew 21:1-11
_____________________________________________________________________________________________
MARCH 15 
 When Jesus was questioned by a Pharisee as to which was the greatest commandment, He answered thus:  "'You shall love the Lord your God with all your heart, and with all your soul, and with all your mind.'  This is the great and foremost commandment.  The second is like it, 'You shall love your neighbor as yourself.'  On those two commandments depend the whole Law and the Prophets."  Matthew 22:37-40.
Of the many passages of Scripture that might inform us of what it looks like to love our neighbor, my favorite is found in Romans 12.  Set out in a sort of list, it looks like this: 
Let love be without hypocrisy.

Abhor what is evil.

Cling to what is good.

Be devoted to one another in brotherly love.

Give preference to one another in honor.

Rejoice in hope.

Persevere in tribulation

Be devoted to prayer.

Contribute to the needs of the saints.

Practice hospitality.

Bless those who persecute you.

Bless and curse not.

Rejoice with those who rejoice.

Weep with those who weep.

Be of the same mind toward one another.

Do not be haughty in mind.

Associate with the lowly.

Do not be wise in your own eyes.

Never pay back evil for evil to anyone.

Respect what is right in the sight of all men.

If possible, so far as it depends on you, be at peace with all men.

Never take your own revenge.

Leave room for the wrath of God.

If your enemy is hungry, feed him.

If your enemy is thirsty, give him a drink.

Do not be overcome by evil, but overcome evil with good.
 I challenge you to choose one of the above and make it your aim today to love someone in that particular way. 
Daily Reading
Numbers 31, 32                                     Psalm 74                                           Matthew 22
Abbreviated Reading
Numbers 32:1-5, 33                          Psalm 74:16-17                         Matthew 22:34-4
______________________________________________________________________________________________
MARCH 16 
The scribes and the Pharisees have seated themselves in the chair of Moses; therefore all that they tell you, do and observe, but do not do according to their deeds, for they say things, and do not do them.  Matthew 23:2b-3.
            Thus begins a long chapter wherein Jesus denounces the scribes and Pharisees.  Jesus had harsh words to say about them.  They claimed to be authorities on what Moses said, but they did not obey Moses' words from their heart.  They loved to be called Rabbi (teacher).  They loved respectful greetings as they walked about in the marketplace.  They loved to be considered leaders.  This is what Jesus called them: 
Hypocrites!

Hypocrites!

Hypocrites!

Blind guides!

Fools!

Blind men!

Blind men!

Hypocrites!

Blind guides!

Hypocrites!

Hypocrites!

Hypocrites!

You serpents!

You brood of vipers!
 I cringe reading this list.  How could Jesus say such things?  Because it was true, and because He was the only one who had the authority to say such things.  He Himself had no log He needed to remove from His eye before He judged others.  He could judge in righteousness.  That He did not judge in malice, however, is evident from His final words in this chapter: "O Jerusalem, Jerusalem, who kills the prophets and stones those who are sent to her!  How often I wanted to gather your children together, the way a hen gathers her chicks under her wings, and you were unwilling."  Matthew 25:37.  He did not desire to pronounce woe.  His desire was to gather them to Himself.
 Lord, give us a heart of compassion, even for those who are unwilling to come to you, for the foolish ones, for the spiritually blind.
Daily Reading
Numbers 33, 34                                     Psalm 75                                           Matthew 23
Abbreviated Reading
Numbers 33:50-56; 34:1-15 Psalm 75:6-7                                Matthew 23:1-12
_______________________________________________________________________________________________
MARCH 17
And as He was sitting on the Mount of Olives, the disciples came to Him privately, saying, "Tell us, when will these things be, and what will be the sign of Your coming, and of the end of the age?"  Matthew 24:3
 Chapter 24 of Matthew is known as the Olivet Discourse because of the place where Jesus and His disciples were when Jesus began to answer these three questions, which had been prompted by Jesus' prediction that the temple would be destroyed.  It is not very clear, as Jesus speaks, which one of the three questions He is answering, however.  I think it is fair to say that the disciples expected that the destruction of the temple and the end of the age would happen about the same time.  That it did not, is evident to us because we know that the temple was destroyed in A.D. 70, and the end of the age is still in our future.
 There are at least two predictions that Jesus made, however, which we can confidently say have not yet been fulfilled:
And this gospel of the kingdom shall be preached in the whole world for a witness to all the nations, and then the end shall come.  Verse 14.  (This goal is within reach of our generation.  Wycliffe Bible Translators, for example, has made it its goal to have workers in every language group, that still needs a Bible translation, by 2025.)
 [T]he sign of the Son of Man will appear in the sky, and then all the tribes of the earth will mourn, and they will see the Son of Man coming on the clouds of the sky with power and great glory.  Verse 30.
Through the ages there have been people who thought they knew when the end of the age was coming, despite the fact that Jesus specifically said we cannot know the day or the hour.  There are two things we can do, however:
Recognize the signs that will precede His coming.
Be ready!
To be ready means to be like the faithful and sensible slave who continues to perform his duties, no matter how long the master tarries.  "Blessed is that slave, whom his master finds so doing when he comes."  Verse 46. 
Daily Reading
Numbers 35, 36                                     Psalm 76                                        Matthew 24 
Abbreviated Reading
Numbers 35:9-15, 29-34                  Psalm 76:1-2                  Matthew 24:1-14, 36-44